When buying a new computer, you should always think ahead and know what to use it for. 
We can't even describe how many times we bought a computer that is either too powerful or not powerful enough, based on the work we did on it. 
Because of that, you should adequately investigate every need and requirement.
If you are into programming, you should carefully read this article because each MacBook processor has their advantage and disadvantage of used while coding or programming. 
In this article, find out which processor is better for your programming needs!
Advertising links are marked with *. We receive a small commission on sales, nothing changes for you.
What Should You Look for When Buying a MacBook for Programming?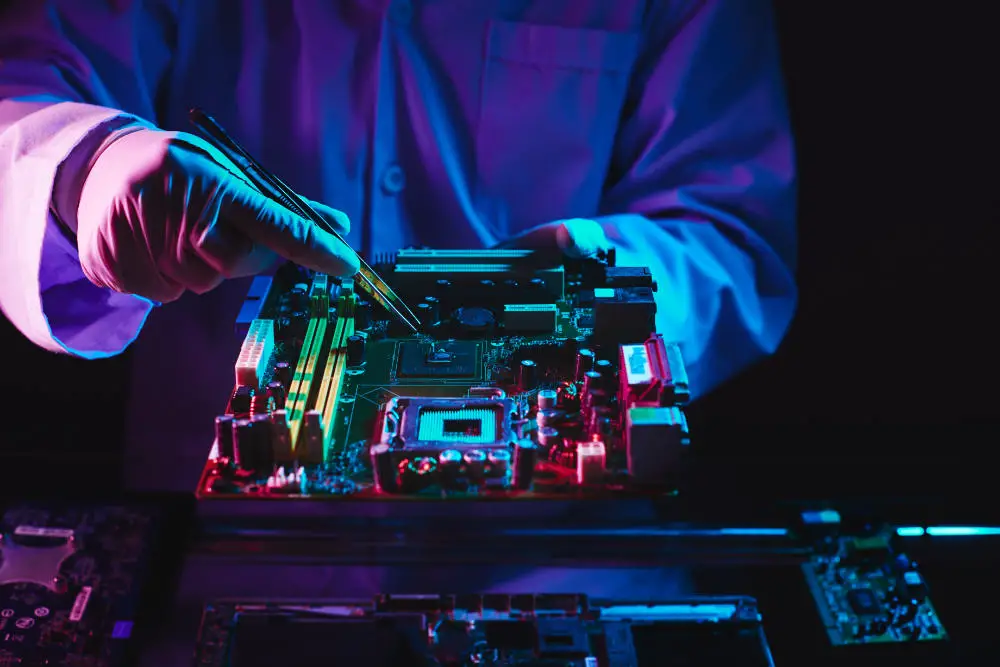 Here are some things you should be careful about when buying a new MacBook that you will dedicate to programming activities. 
Everything listed here has its impact on the workflow, and it is in correlation to the processor.
1. CPU. 
Your job relies heavily on your ability to have a superb processor that works rapidly. The i7 is the first excellent CPU. All MacBooks above are even better.
2. GPU. 
A graphics card is crucial if you create video games. However, because of how advanced the GPU in Macs is, this characteristic is not even included in the Quick Look comparison on the official website.
3. RAM. 
Don't even try to begin this with RAM below 8 GB because even simple coding needs a lot of memory. Every new MacBook model has 16+ GB.
4. Battery. 
Although it should be as large as feasible, keep in mind that the battery's capacity is directly influenced by the CPU load, screen size, brightness, and other elements. MacBook batteries range in duration from 11 hours (16″) to 20 hours (13″). We can all agree that it is sufficient for the workday and even a movie in the evening.
5. Storage. 
Storage nowadays shouldn't be excessive, just enough. We must have at least 256 GB due to the high-quality images, movies, and presentations. You can get 2 TB to 8 TB with a MacBook. They appear to want you to save all of your knowledge on your computer.
MacBook Pro With i7 Processor in Programming
The integrated graphics of the i7 CPU make it one of the best choices for programming work. 
Consequently, it is a development tool with a specific graphic solution. 
Anyone interested in compiling codes can use the quick processor. 
However, the i7 demands a reliable keyboard of the highest caliber. It makes using a keyboard like that for programming chores fun.
However, if utilized on a screen between 14 and 15 inches, the i7 CPU could be suitable and provide better value. 
These are the perfect displays for programmers who spend most of their time in front of a screen. 
Full HD displays with the improved resolution are used so that programmers have ample room to work on several side-by-side windows.
Now, let's see the advantages and disadvantages of the i7 processor. 
Advantages of the i7 Processor in Programming 
One of their most important features is that i7 CPUs are perfect for Hyperthreading. As a result, they enable you to multitask and complete several things at once.
i7 laptops feature a more significant cache size memory (8MB), which means they can store a lot of data and enable speedy access to and use of such data. They have an extra benefit over the i5 laptop because of this feature.
Due to the integration of hyperthreading and turbo boost technologies, speed is high.
It has a four-pin connection that regulates the fan's speed to cool the motherboard without making excessive noise.
Also, the cool thing is that you may use it at an accelerated speed.
Disadvantages of i7 Processor in Programming
Well, the first thing on the disadvantages list is definitely the price. The i9 is definitely more expensive, but the i7 costs a lot of money too. 
Secondly, it is incredibly vulnerable to excessively high voltages.
Third, it uses more energy than, for example, the i3 or i5. So, prepare your ears to a lot of buzzing when you do your programming work. 
And the last one would be that it only functions well with more recent motherboard types. If you want to program on the i7, you should invest in a better motherboard. You don't want to lose your work. 
MacBook Pro with an i9 Processor for Programming
You want the best equipment money can buy if you're a professional gamer, graphic artist, architect, or in this case, a programmer. 
Therefore, the Intel Core i9-12900K is your only choice if you're searching for a workhorse that can handle anything.
Eight performance cores and eight efficiency cores make up this enormous processor. 
When operating at full throttle, it consumes a maximum of 241 watts of electricity, which is impressive.
Multiple user benchmarks constantly place the 12900K and its KF sibling at the top, demonstrating that it is now at the top of its game. 
You, therefore, have no choice but to get the 12900K if you intend to purchase the most incredible desktop machine available.
We often advise i9s since they have a core advantage in applications that benefit from several cores.
Of course, a single-core i5 CPU is sufficient to perform basic linear programs. However, it is recommended to get a high-end processor like i9 if you are into sophisticated coding and need to run numerous programs simultaneously. 
The i9 CPU is now the most popular choice for coding since it provides a smooth experience.
Advantages of i9 Processor in Programming 
The first advantage of the i9 processor for programming is the Intel Turbo Boost Technology. 
It will raise the processor's clock frequency by 200 MHz if the core isn't overheated. 
Although you'll get a brief performance bump, you shouldn't be concerned about the CPU overheating because the turbo mode will turn off whenever the core reaches a specific temperature.
We can think of many programming situations where this could get handy!
Next, the i9 has an unlocked CPU, which is a fantastic feature for techies in particular.
This indicates that the CPU may be overclocked or forced to process information more quickly than intended. 
As if multi-core hyper-threading and turbo boosts weren't enough, this not only makes your computer more customized but might also provide you extra processing capacity to tackle demanding programs. This is mega-tasking, not multitasking.
Disadvantages of i9 Processor in Programming
Now we have disadvantages.
The first one is something to think about. 
Remember that this CPU is primarily intended for expert and enthusiast users. 
The typical user can discover that the CPU gives considerably more than they need. 
A standard Intel Core i7 CPU may work just as well for your programming needs if you don't often perform many power-intensive chores on your laptop or computer, especially if you choose one with high clock rates and sufficient RAM.
The last thing here is price. 
The i9 processor's higher price compared to other variants is another drawback. 
Most individuals could discover that they do not need to spend three times as much on an i9 processor as opposed to obtaining an i7 unless they perform a great deal of work that would make it worthwhile to invest more.
All in all, you should consider if the i9 is something you need. 
Frequently Asked Questions
Here are some of the most asked questions online!
Is i9 Better Than i7 for Programming?
From what you can see in the paragraphs above, yes, the i9 is better than the i7. 
But do you need the i9? Take a quick look at the paragraph below. 
Which MacBook Pro is Better, the i7 or the i9?
Considering the MacBook Pro 16, an i7 CPU might not be sufficient for you; therefore, we advise upgrading to the 2.3GHz i9 variant. 
But it's not worthwhile to go all out and choose the 2.4GHz i9 upgrade unless you need it.
Is Core i9 Good for Programming?
The i9 CPUs are designed for sophisticated coding and gaming. 
Newer processors, like the i9, obviously have more cores. So with that in mind, there is a more significant volume of processing power. 
They are ideal for rigorous coding since they have a stronger memory than their forerunners.
Which MacBook Pro is Best for Coding?
In first place is the Apple MacBook (16-inch). With this one, you will own the most significant and potent MacBook since it supports all the most recent technological advancements. Imagine the amount of programming you can do on this one. 
In second place is the Apple MacBook (13-inch, 2020). This computer is perfectly capable of handling any task you need for programming with ease. 
And lastly, there is the Air MacBook (2020), which can also handle your programming activities. 
Advertising links are marked with *. We receive a small commission on sales, nothing changes for you.