When first going into a new field that requires equipment, in this case, a PC, you have to understand the necessary technical aspects. 
Your PC must meet the criteria/technical specs for every action you want to take. If the requirements are met, your workflow will be easy and fluid, without crashing and additional problems. 
However, if you don't have a PC that meets the needed technical aspects, your work will be slower, and interruptions will always occur. 
In this article, find out if your PC is meeting the programming needs and if i5 is enough for programming or if you will need to upgrade to the i7.
Advertising links are marked with *. We receive a small commission on sales, nothing changes for you.
Technical Requirements for Programming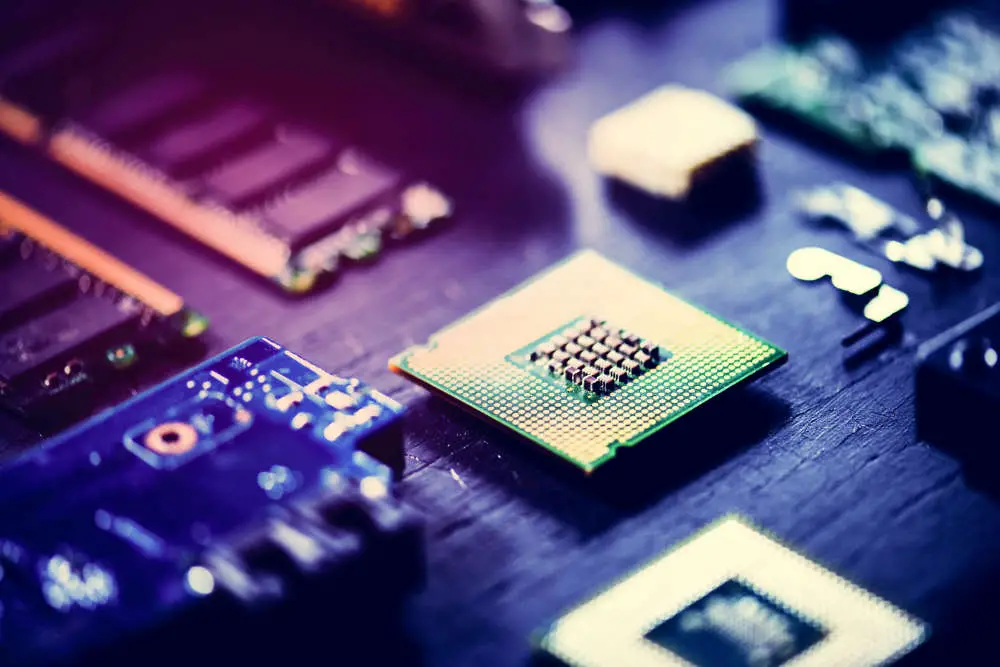 You will want a PC with at least the following features if you wish to work from home as a programmer.
Also, we strongly advise against using a machine produced more than three years ago.
The following are the MINIMUM fundamentals for programming:
Full HD resolution, 1920 x 1080, Intel Core i5 or i7 CPU, and 8GB of RAM.
Several factors influence what programming configuration is ideal for you. The first factor to consider when choosing a CPU is actually your desire for a specific one.
Are you a devoted Apple user who wants a MacBook Air solely for professional software development?
Alternatively, are you a devoted Windows user? What you're doing with your CPU may be the most crucial factor.
The basics must also be considered, such as long battery life, storage capacity, and components that equip your CPU for programming and sprightly usage.
Web designers and software engineers stare at their displays for hours while working on programs. 
They spend a lot of time analyzing various lines of code to determine what functions work and which do not.
Because of this, picking the ideal monitor is essential for a productive programming session.
We advise you always to consider a monitor with a 1920x1080p HD resolution. 
While you would assume that 1920 x 1080 is just helpful for things like 4K video streaming and gaming, it provides a ton more.
You must be precise and detailed while programming. 
So, your task will be much easier since you can see more detailed information at once with a better resolution.
Okay, now that we discussed technical specs, we can go back to the i7 or the i5 debate.
What Processor Do I Need for Programming? 
Your CPU has to be new-ish. Especially in laptops, central processor units are far more challenging to repair than graphics cards and SSD storage.
You might have to purchase a brand-new laptop entirely if your current one's CPU is growing outdated. This is particularly valid for inexpensive laptops.
Even if switching out HPs and Dells every few years might not be too awful, if you're a professional coder, you'll want longevity.
You would be in the best position if you had a fast CPU and 64GB of RAM. It would also be best to search for at least an Intel i7 CPU from the 8th generation. It is a powerful CPU that has a long lifespan.
The best CPU for programming enables you to write code quickly and accurately.
Do I Need an i7 or i5 For Programming? 
The finest processors you may install on your PCs to increase speed and performance are the Intel i7 and i5. 
Although the i5 is relatively quick, the i7 is more reliable, robust, and quick.
For practically any computer necessity, the Core i5 is suitable enough. It is an excellent processor that will significantly increase your productivity. In addition, the visuals are complex, and it has above-average high-definition video and audio editing capabilities.
On the other hand, we have the i7 CPU.
You may use the high-performance i7 CPU to carry out labor-intensive activities. 
Additionally, the i7 CPU is hyper-threaded, allowing you to use it to carry out several activities at once. 
In addition, it has more extraordinary cache memory than the i5. It can thus store more data, which you can rapidly retrieve when necessary.
Although they have comparable clock speeds, the i5 and i7 CPUs may run on 4 or 6 cores. However, i7 variants are always more powerful. Therefore, you might need to consider the i7 for speedier coding at higher resolutions or when you want to play games, for example, that hit a higher fps (frame rate).
This means that deciding between the i5 and i7 relies on your performance requirements. 
On what does it also rely? 
Compared to i5, i7 is somewhat more expensive but, as already mentioned, it will provide superior service. 
The i7 model outperforms the i5 model in terms of graphics, although you can install a separate graphic card on an i5 to improve the graphics and equal i7 performance.
Therefore, deciding between an i5 or an i7 relies on your needs and financial situation.
These are the most significant differences between the i5 and the i7. 
Honestly, is i5 Sufficient for Programming?
For programming tasks, the i5 CPU is a great option. It delivers exceptional value for your money and is created with quality. 
Two threads can run simultaneously on each of the three to six cores. 
The i5 processor is also well-suited to high-capacity CPUs because it is used in high-end laptops.
It is dependable and may significantly improve a coder's job. Therefore a skilled programmer can gain a lot from using it.
It is useless to compare, for example, an entry-level i7 CPU to the most recent i5 chip. Yes, you will enjoy certain modern features on laptops with an i7 CPU, but that is pretty much all.
So, all in all, with all honesty, yes, the i5 is amazing! But, if you have resources and plan to work entirely in the programming industry, you should opt for an i7. 
Do I Need an i7 for Computer Science?
Programming and computer science are different in many aspects. Because of that, there is no world in which we can say that programming and computer science require the same technical aspects. 
Continue reading to get the answer to the question, "What Processor Should I Get For Computer Science?"
The Intel Core i7 CPU with 16GB DDR4 RAM and the one that is 10th generation is a potent combination in terms of performance.
HP's are, for example, amazing PCs for computer science. To be more specific, the Intel Turbo Boost Technology, which has four cores and an L3 cache. This one is adequate for demanding computational workloads.
However it might be, an i7 CPU is recommended for students doing computer science courses and the people who work in a computer science field. 
The core i5 is enough in most cases as well, but you should use the i7 if you want to use it frequently for applications like Microsoft HoloLensEmulator.
Advertising links are marked with *. We receive a small commission on sales, nothing changes for you.